The Smith Street Block Party aims to create a stronger sense of community in downtown Winnipeg and allow people the opportunity to get to know their neighbours. 

This design aims to communicate energy, excitement, playfulness and show that the event is family oriented. By using bright, bold colours, crayon-like texture, and rounded type this campaign design is attractive to kids and young families.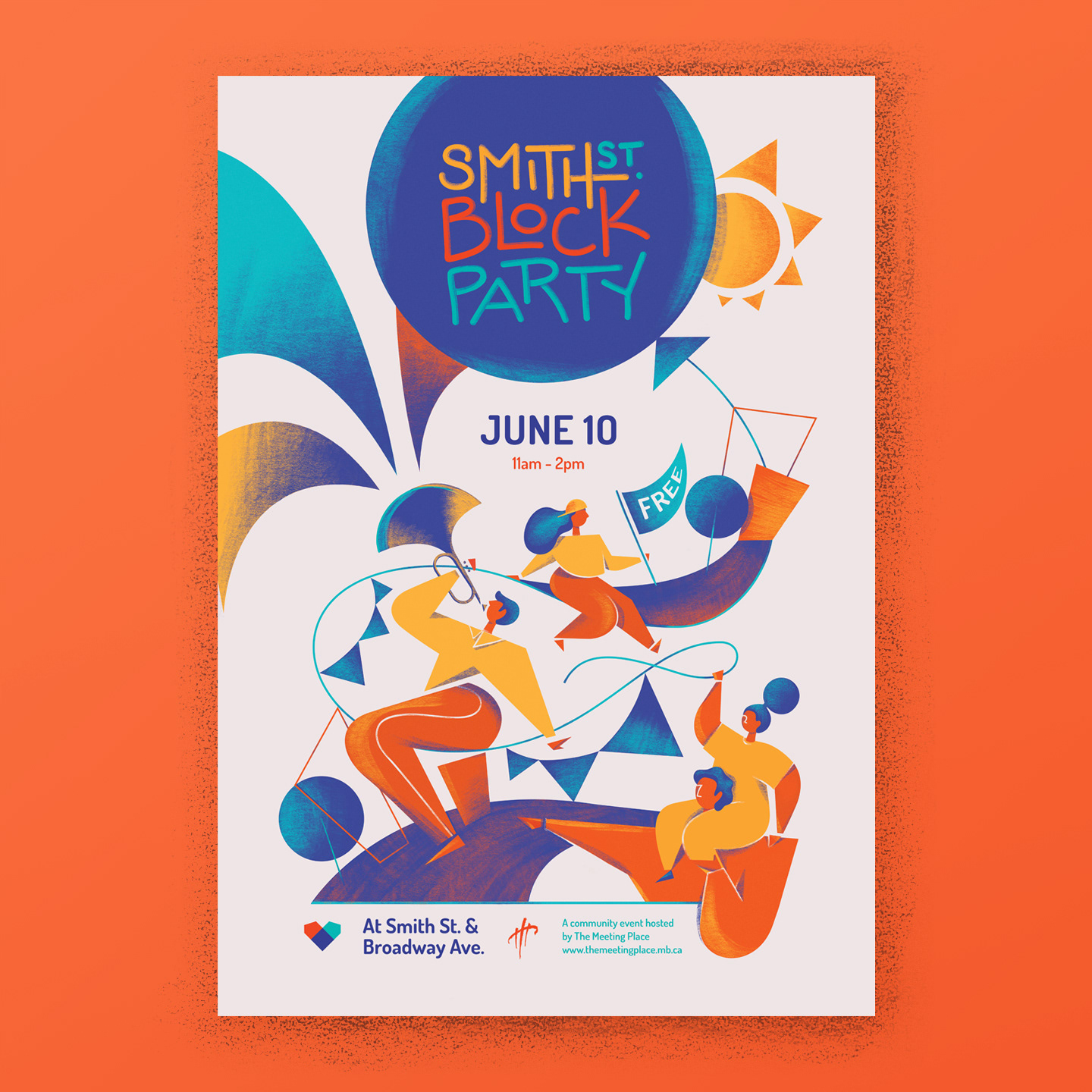 The Smith Street Block Party is an annual event that aims to build a stronger community in downtown Winnipeg; where most people live in apartments, and don't often experience community in the same way as those sharing a street.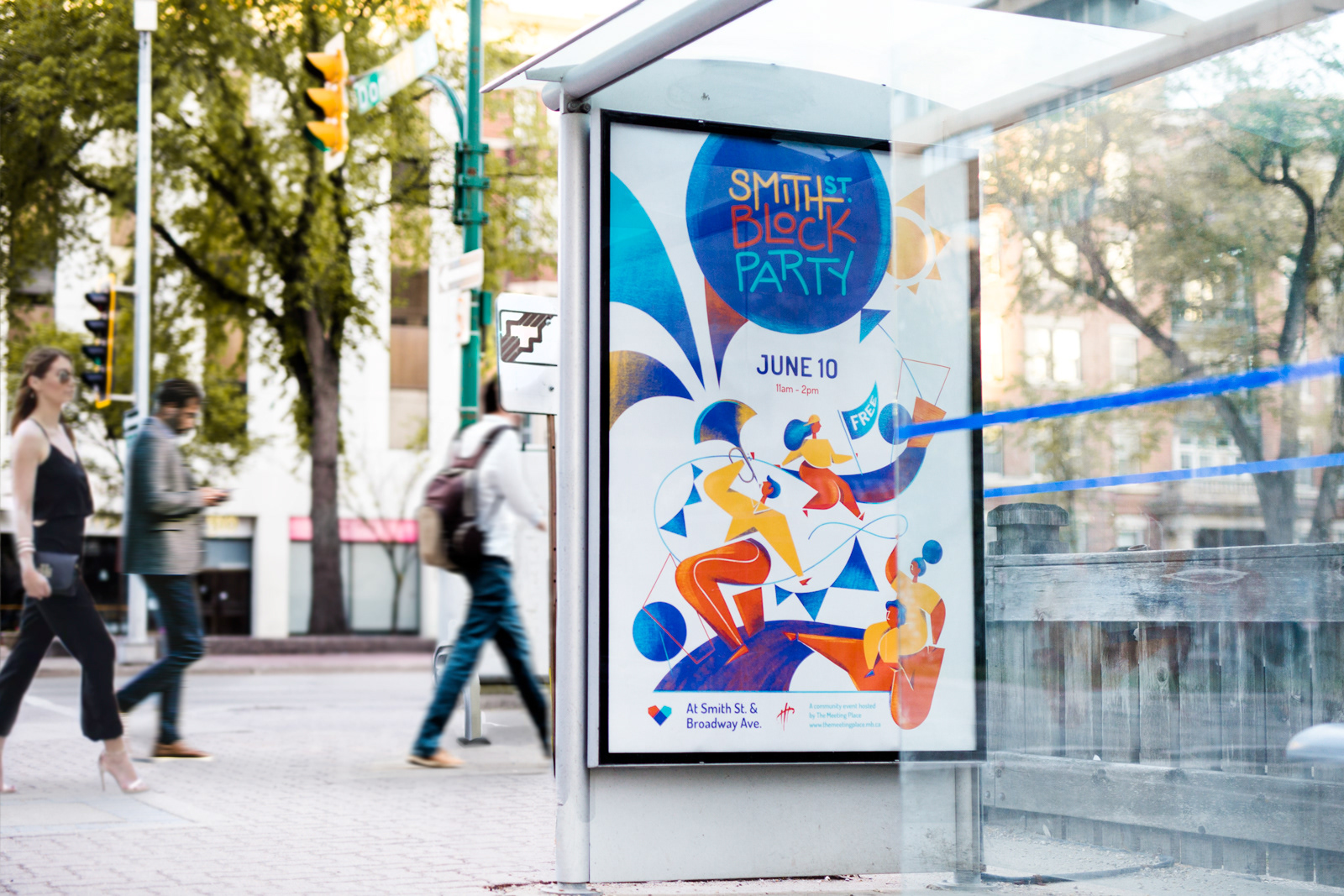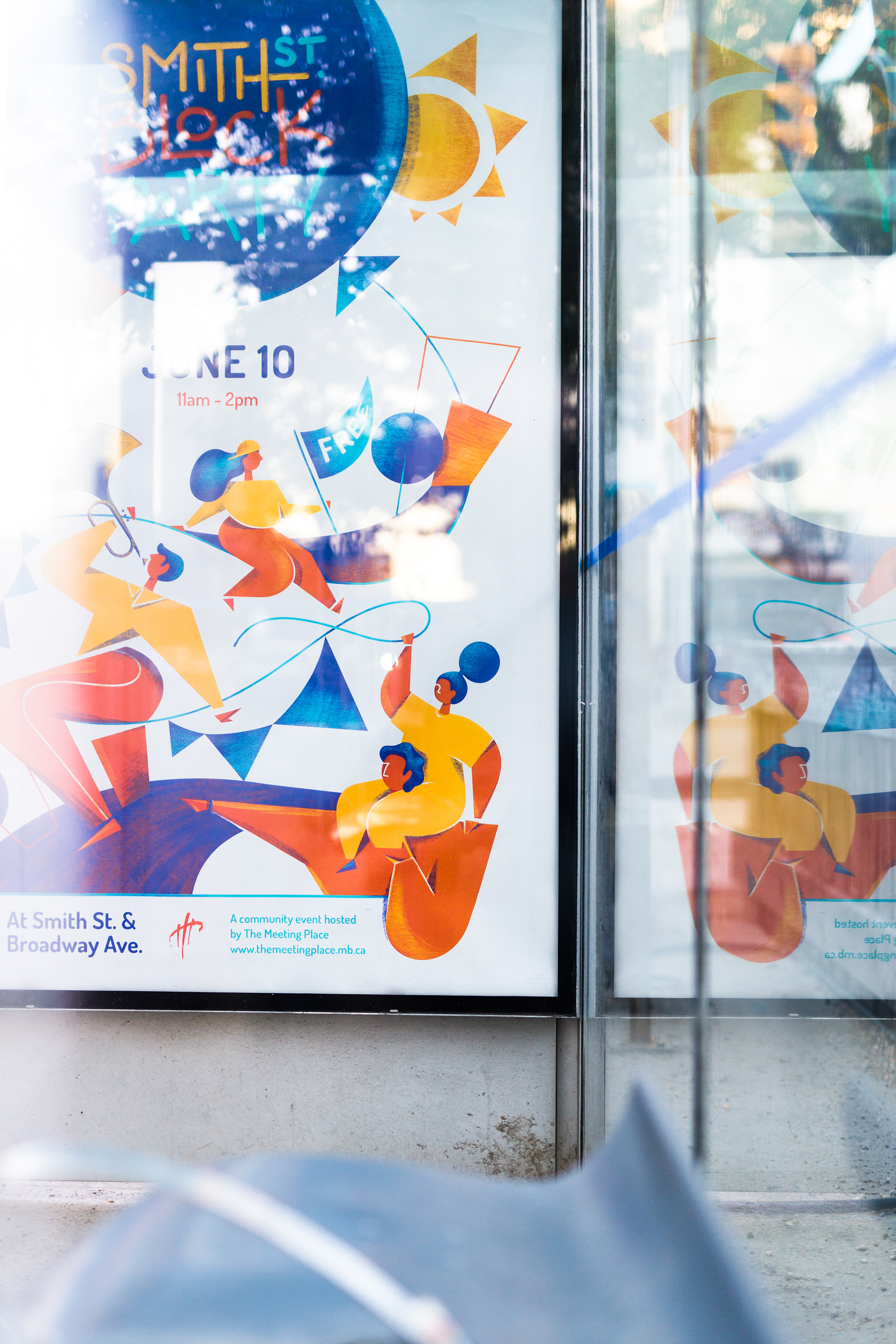 These colourful ads were placed in bus shelters in the downtown area of Winnipeg.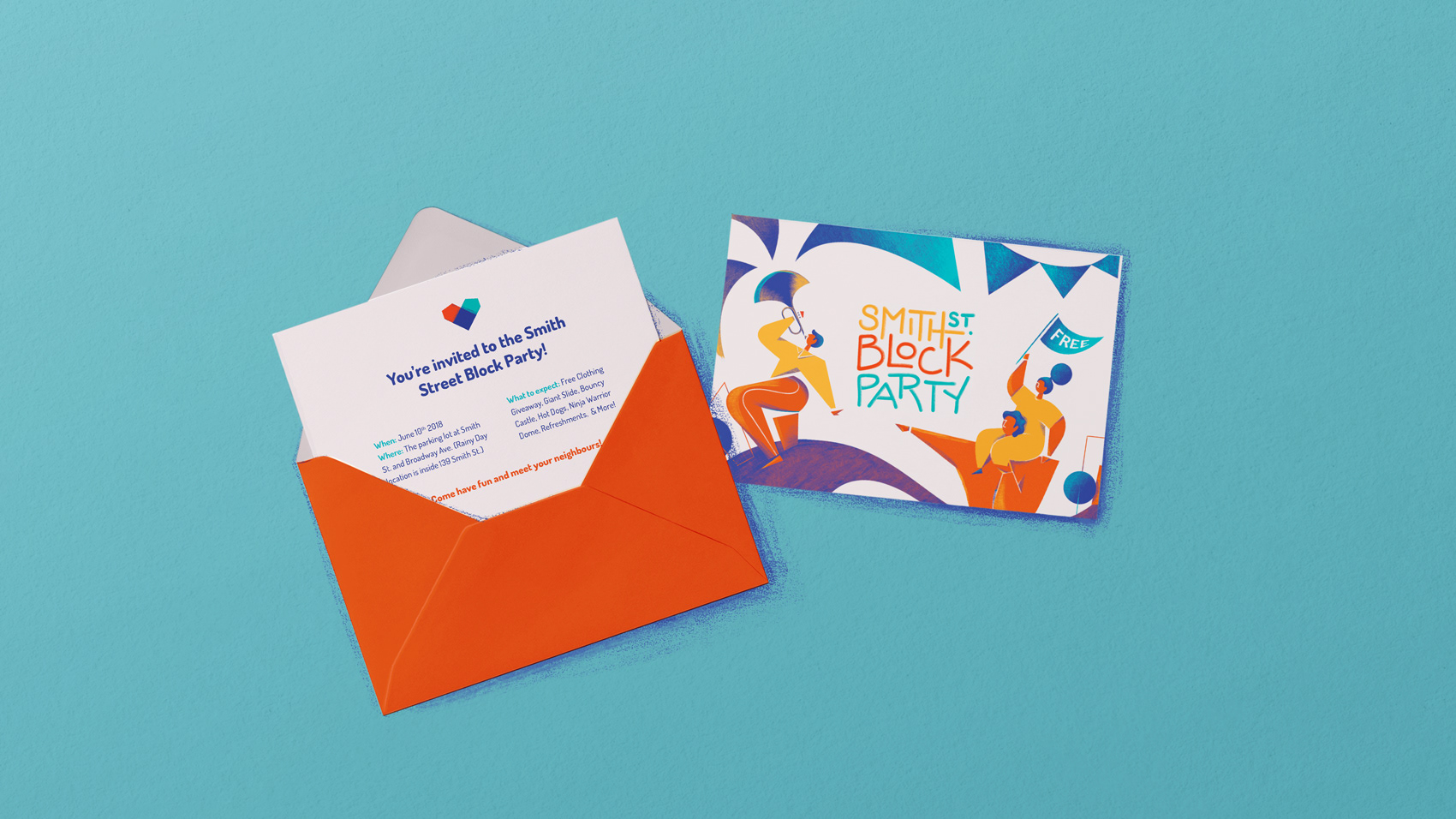 Block Party invitations were mailed out to people who lived in the neighbourhood!