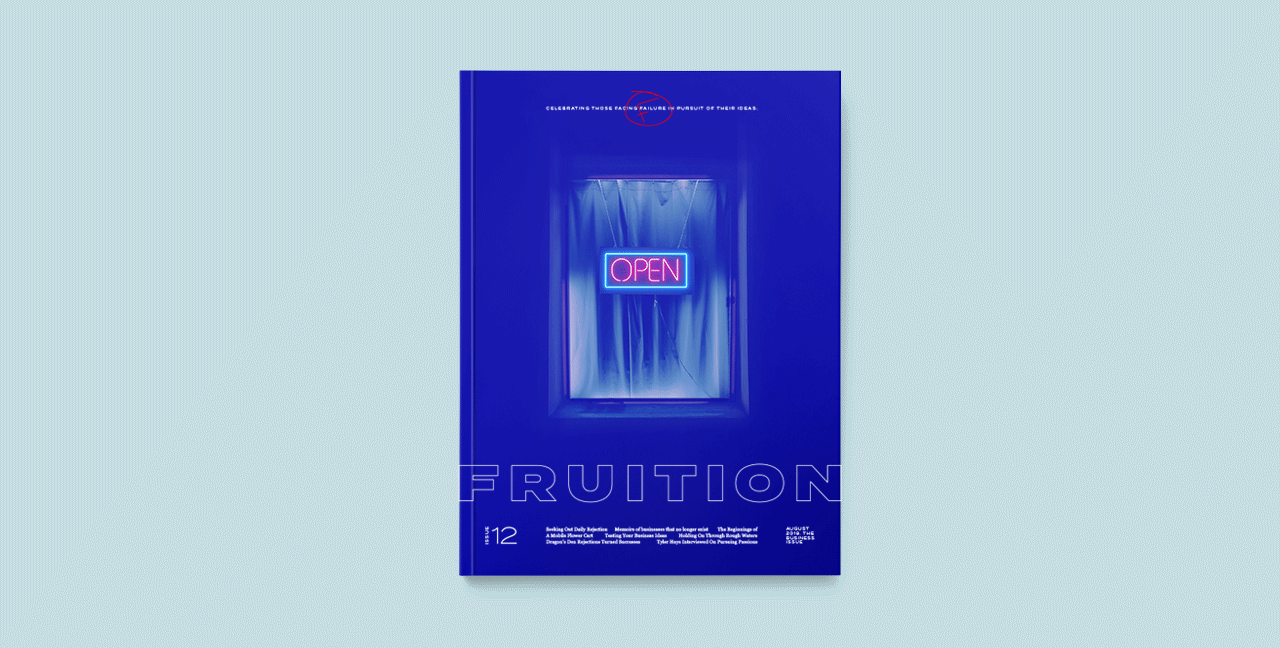 Fruition aims to change the connotations around the word failure from a negative to a positive.  Fruition doesn't just tell success stories, they believe some of the most inspiring stories are not luck-filled success stories, but the ones about how someone picked themselves up after failing. 
Cover:
The cover system for Fruition consists of each issue having an animated cover that symbolizes the topic covered in the magazine. Each issue is a bold colour that will stand out on the shelf. The 'F' in a circle is a recognizable and relatable symbol of failure, and serves as a logo and way of identifying the magazine's premise without words. By having the 'F' and a description at the top of the magazine to identify it, the title was able to be moved down. This creates a more uncommon layout, representing a magazine telling uncommonly told stories.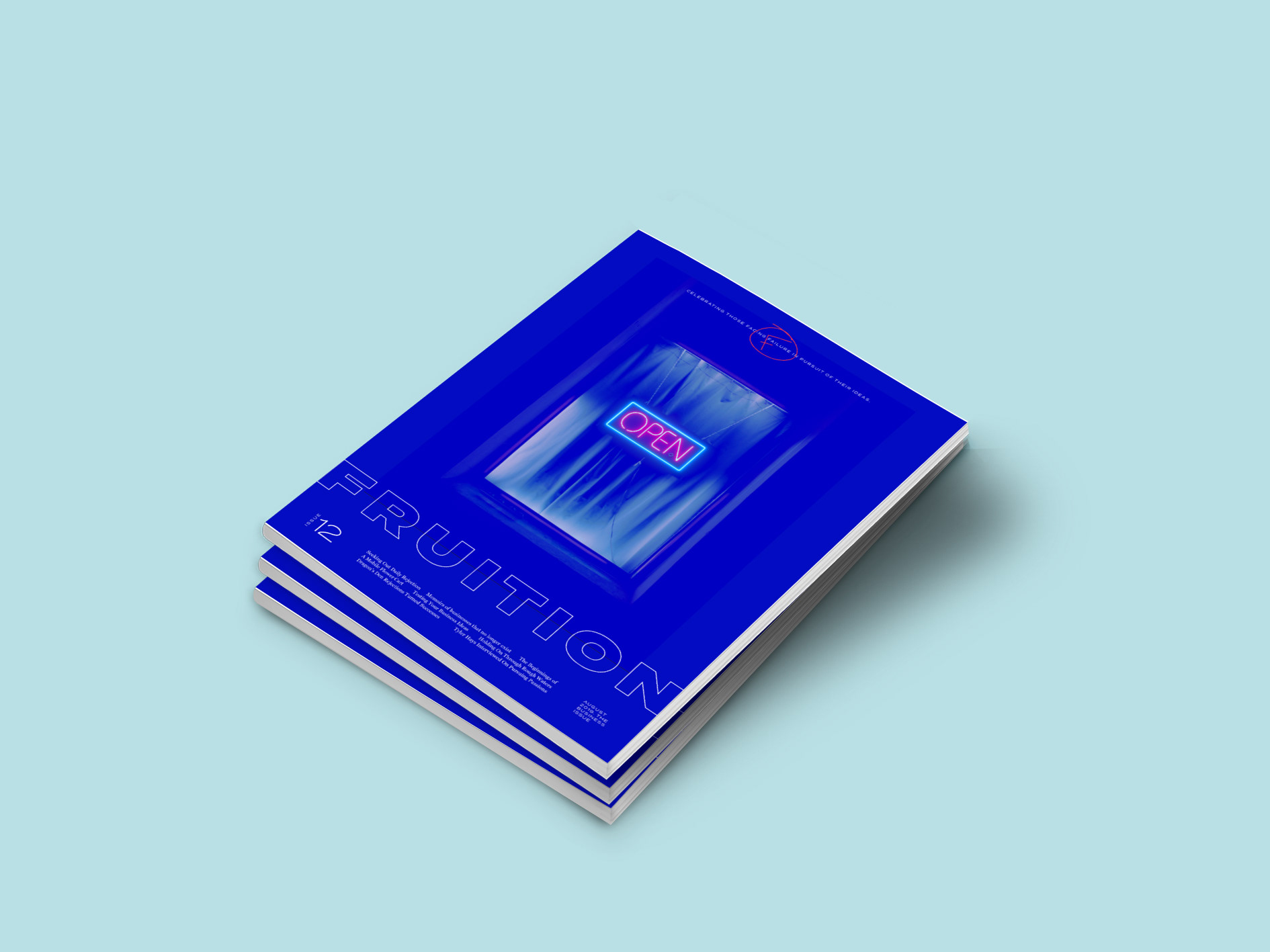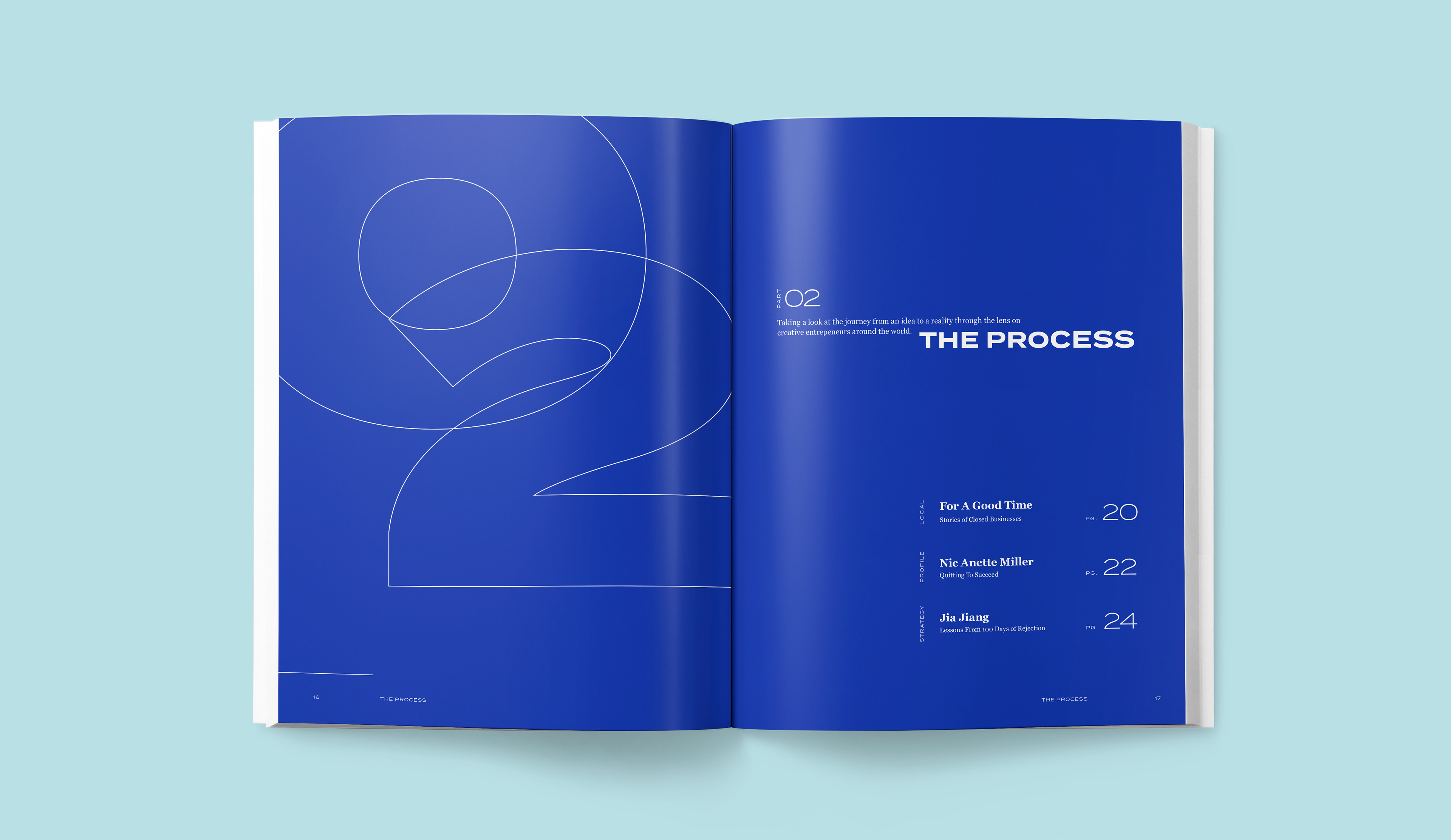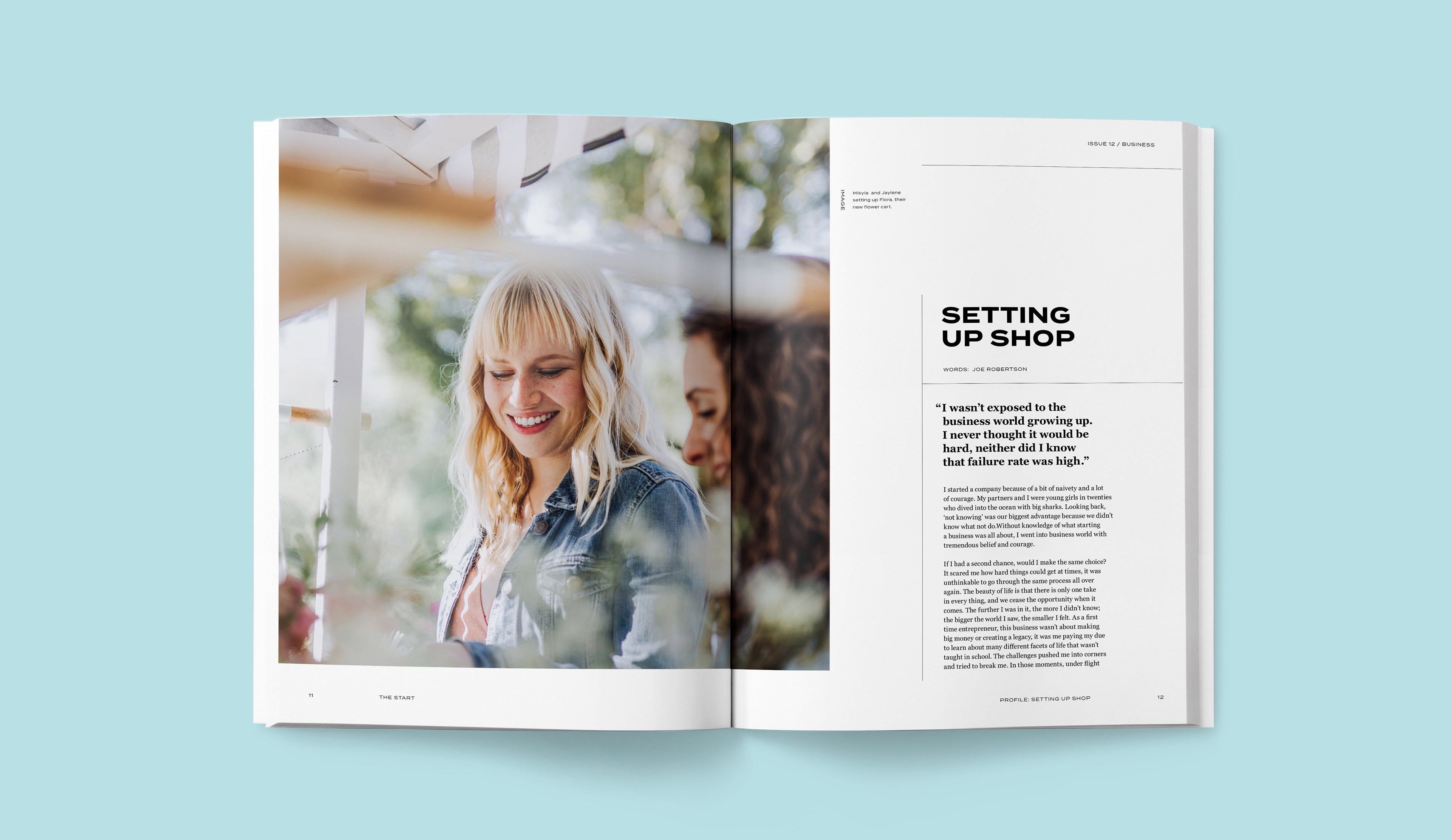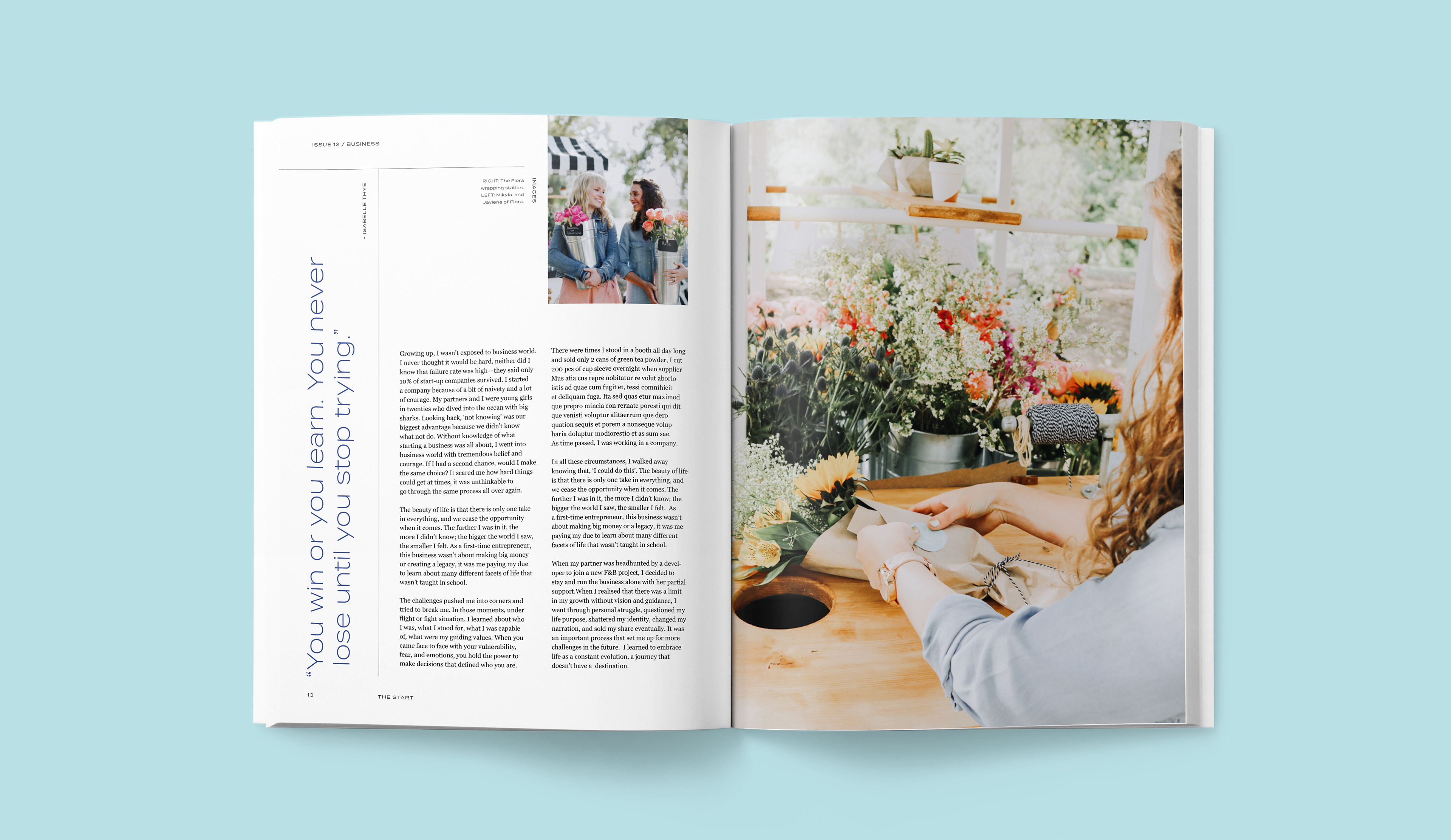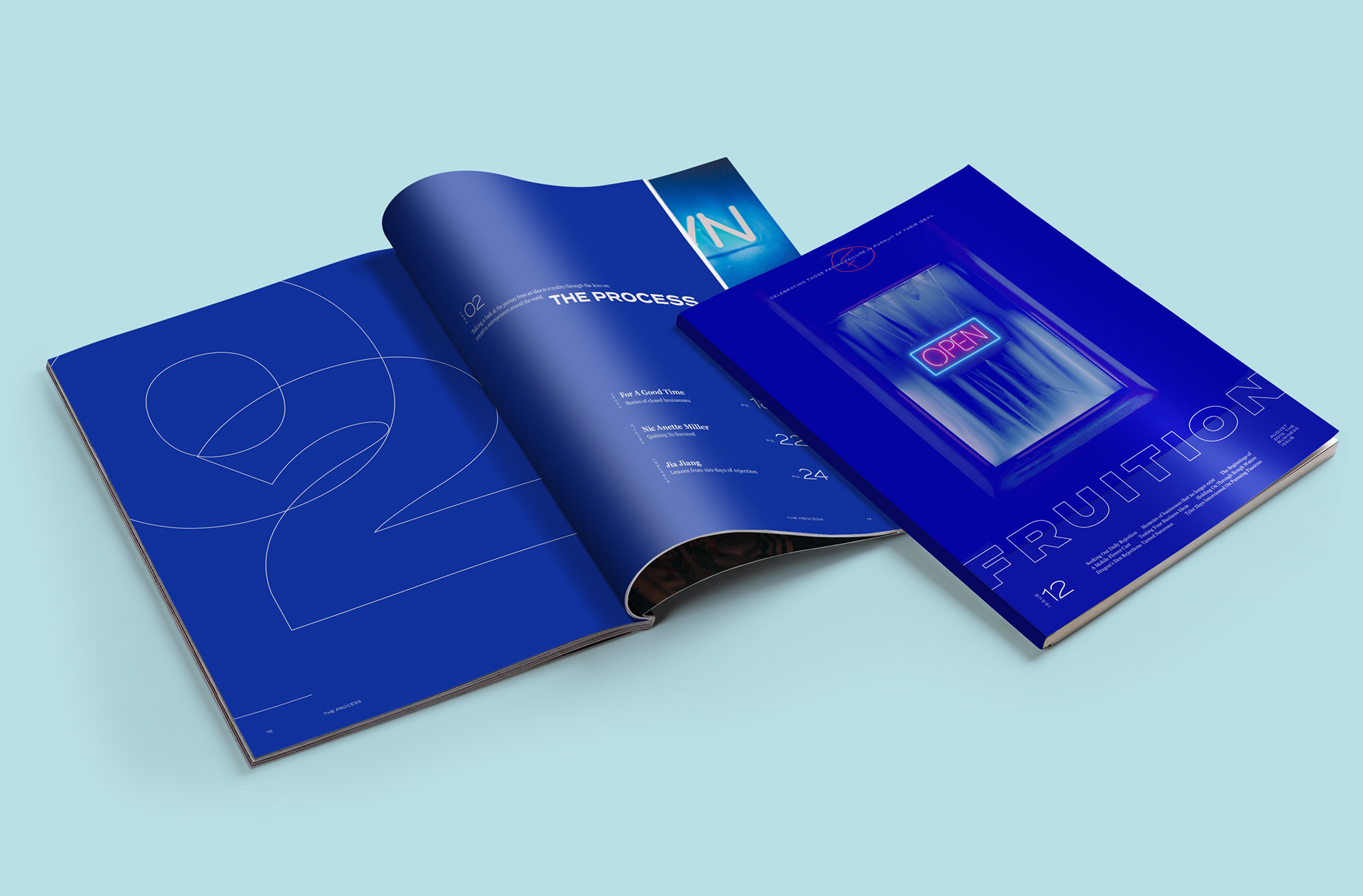 Fruition is a quarterly magazine. Each issue covers the topics of Science, Technology, Business, and education each year. With the issue topics being repetitive, this allows Fruition to follow up with people interviewed in prior issues and takes to focus off of the end result and focusses on people's processes in achieving their goals.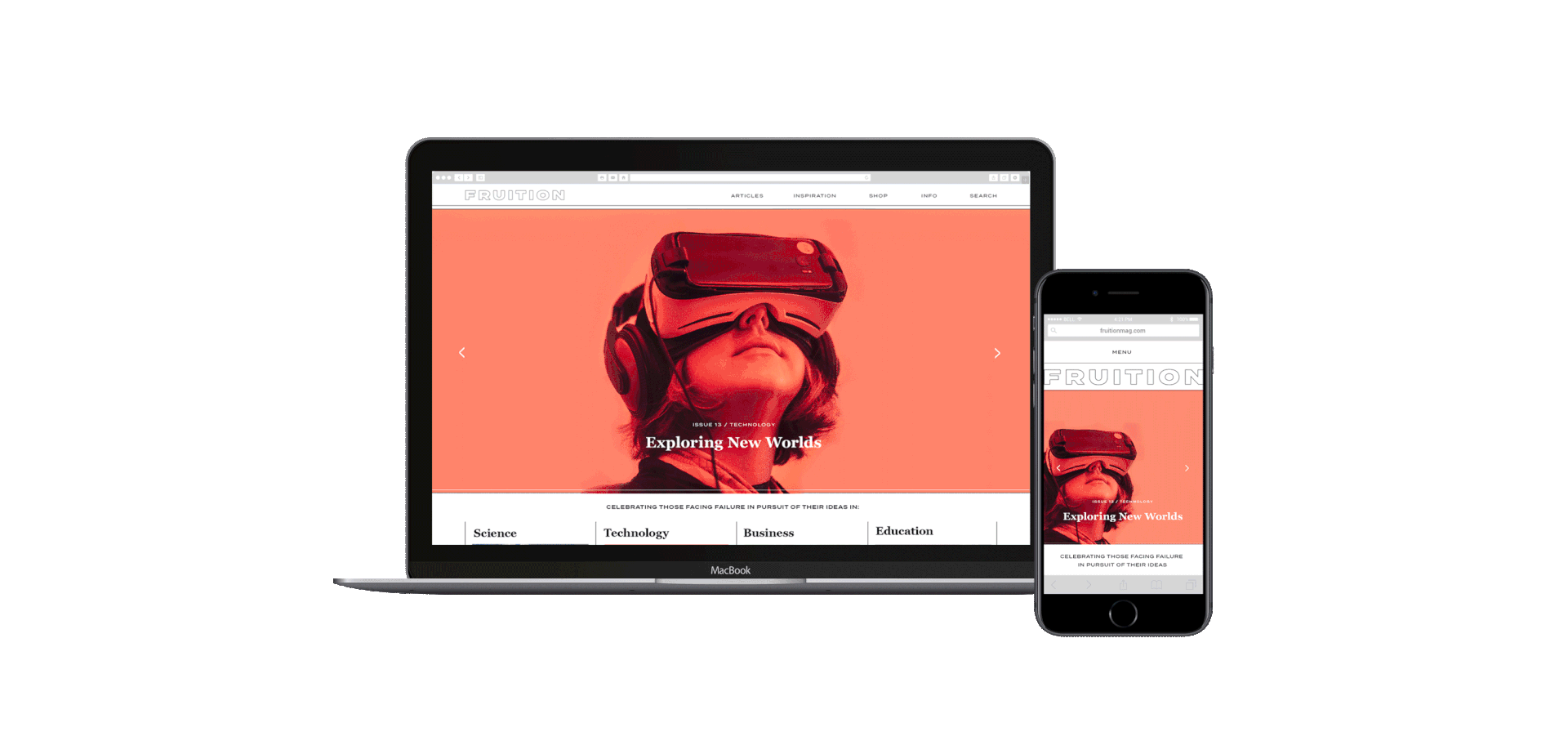 The digital platform highlights articles in each issue as well as serves as a place of inspiration and promotion for people pursuing their ideas, and starting new adventures.